Grainger: The Leader as Coach Case Study
Perhaps the secret to W.W. Grainger's enduring success is its legacy of resilience and drive to keep moving forward. In the past decade alone, Grainger implemented SAP, an Enterprise Resource Planning System, to connect the company's broad product line, multiple channels and strong logistics network and expanded exponentially; increasing its market presence in both the U.S. and abroad (Grainger acquired Asia Pacific Brands of India in 2009).
One of their key strategies is to invest in people, which is why Grainger, an i4cp member organization, is committed to developing future leaders. This investment unquestionably pays off, because Grainger's leadership has been a mainstay in its consistent productivity, even in times of prolonged economic uncertainty. Case in point: Grainger embarked on a new initiative in 2008 – just as the Great Recession ground the economy to a near halt. The initiative began with a question. "We asked: 'what is the company doing to help leaders be better leaders?'" said John Lawson, Grainger's Director of Global Learning and Development.
This article summarizes a newly published case study on Grainger's highly successful Leader as Coach program, which is also featured in an on-demand webinar.
Challenge: Going Global
In order to achieve their goal of moving the organization forward and transitioning to a truly global company, Grainger's senior leadership recognized that they had to effect significant cultural change. The process of evolving from a U.S.-centric corporate culture to a global one requires a workforce that is fully prepared to embrace change, take risks and continuously innovate. This required solid leadership that went a step beyond – to move the ball down the field, Grainger decided the team needed coaches.
The Game Plan: Drafting Coaches
Grainger's Learning and Development team began by gathering resources such as employee engagement surveys, industry research and benchmarking data, and the expertise of external talent development and coaching experts. Team members interviewed Grainger's senior executives and leaders throughout the organization, individuals selected based on their reputations as great natural coaches. Grainger's senior leadership conducted conversations throughout the organization and identified frontline managers who were the strongest drivers of team member engagement and discretionary effort. With this team assembled, the company kicked-off its "Leader as Coach" initiative in 2009, which began with C-suite executives going through the program.
Developing the Plays
Five performance drivers were identified by Grainger's leadership as must-have behaviors essential for success, as well as five areas of learning for driving higher levels of engagement and performance in coaching.
The L&D team developed a blended learning approach that was designed to meet the diverse needs of its leaders. Both formal and informal learning, face-to-face, virtual classroom, e-learning and on-the-job experiences are elements of the Leader as Coach program design, with a "Lead the Way" online portal that delivers tools and resources.
A Win?
Grainger examined the results of the program in 2011, surveying leaders who had direct reports and who had completed at least one module of the Leader as Coach program.
The findings of the survey showed that the Leader as Coach curriculum successfully transferred valuable knowledge and skills that were immediately useful on the job. Participants reported that that their coaching behaviors had improved: 78% of respondents said that the training helped them better understand expectations around coaching and teaching, 89% of the respondents noted they were able to apply what they learned in the training within one month.
Download the Grainger: The Leader as Coach case study (members only) to learn more about the program and results, or watch the on-demand webinar, presented by John Lawson.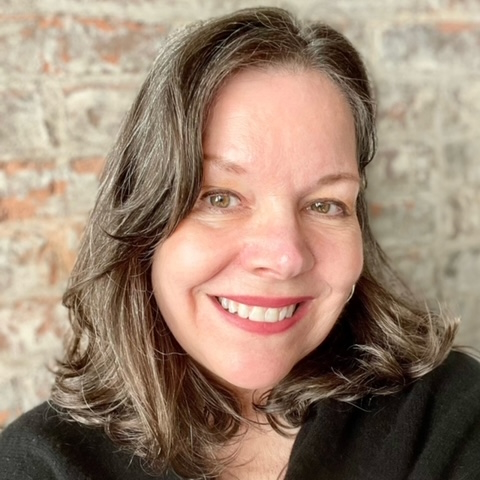 Lorrie is i4cp's Vice President of Research. A thought leader, speaker, and researcher on the topic of gender equity, Lorrie has decades of experience in human capital research. Lorrie's work has been featured in the New York Times, the Wall Street Journal, and other renowned publications.